WEBB'S FRUIT. ONE FAMILY. ONE HUNDRED YEARS.
Not even a century of droughts, floods, wars, economic upheavals and ever changing consumer tastes have been able to budge the Webb family off their 32 ha Central Otago summerfruit (apricots, nectarines, peaches, plums) and pipfruit (apples, pears) orchard on the outskirts of Cromwell.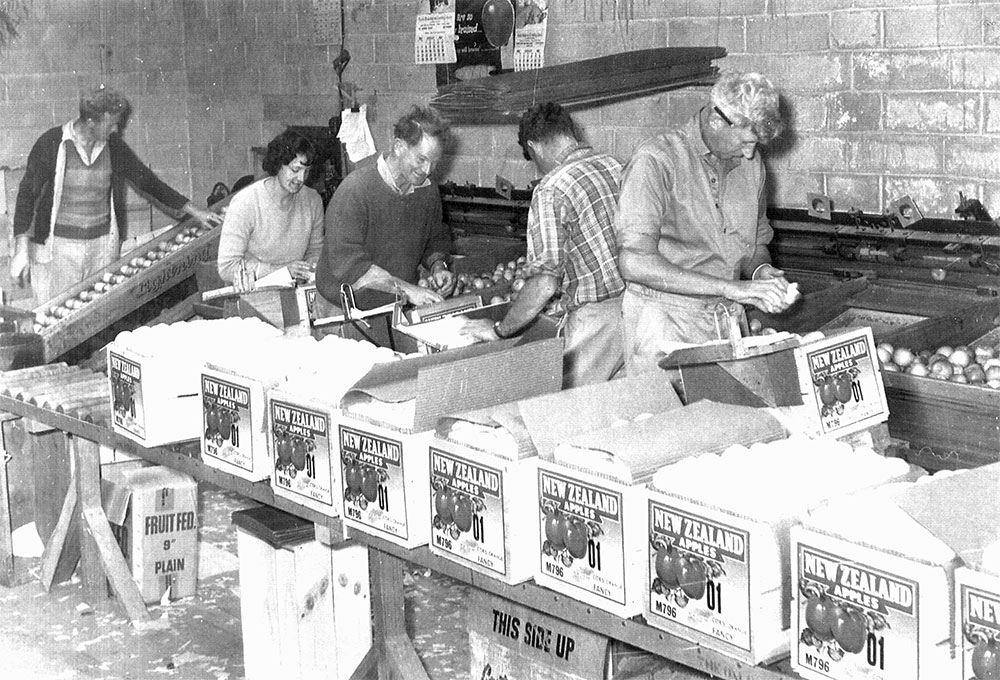 Over those one hundred years, celebrated in December 2014 with the opening of a roadside store designed and built to reflect Webb Fruit's long history, there has been a son with the enthusiasm, nerve, vision, and supportive wife, to represent the next generation.
The current Webb's Fruit family is Simon, wife Trudi and children Cameron (b:2011), Brooke (b: 2009) and Ariana (b: 2008). From 2003 to the passing of his father John in August 2012, the orchard was run as a partnership between Simon and Trudi and John and wife Ainsley.
Established with the objective of implementing major redevelopment necessary to increase production and sales, the partnership proved very successful. Achievements included a new packing shed and cool store facility to replace those built in the 1950s, planting new blocks of land and excavation of a large capacity irrigation dam.
In 2009 and again in 2010, the Webb partnership received the Otago trophy for Jazz apples. Considered one of the world's tastiest, crunchiest apples, Jazz apples grown by Webb's Fruit are primarily for export with some sales through the roadside store.
SIMON & TRUDI WEBB: FOURTH GENERATION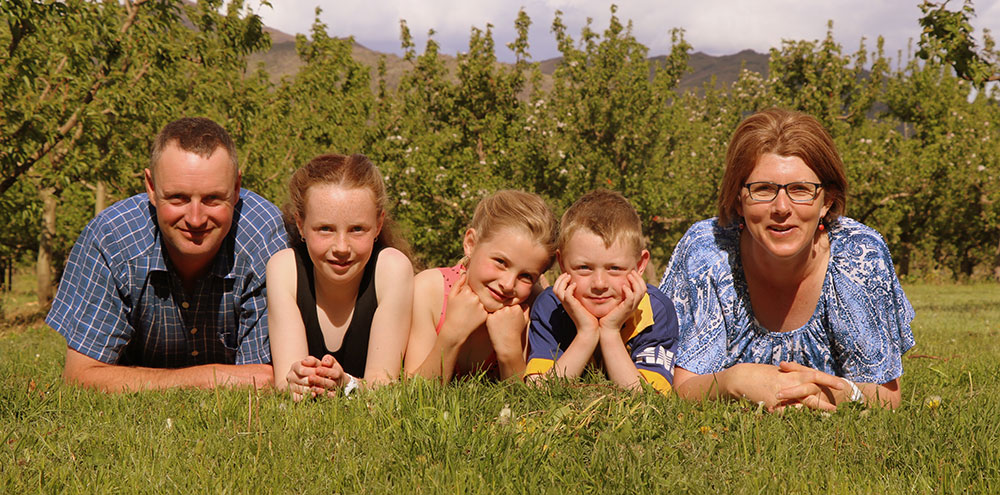 Simon and Trudi met at Massey University in Palmerston North from where they graduated, Simon with a Postgraduate Diploma in Applied Science (Horticulture) and Trudi a Bachelor of Applied Science (Horticulture) with first class honours.
In the great New Zealand O.E (overseas experience) tradition, the couple worked in orchards and pack houses in Canada before moving onto England where Simon and Trudi were employed by an apple importer. Settling in Cromwell in 2002 Simon worked with dad John while also managing and developing a large cherry orchard. Before the arrival of daughter Ariana, Trudi managed a large pack house for many years.
In June 2012 Simon received the inaugural Mack Nichol Award. Named after one of New Zealand's fruit growing and marketing legends, the award was made in recognition of Simon's contribution to improvement, innovation and quality in the summerfruit industry.
For Trudi and Simon the future for Webb's Fruit is to be environmentally and economically sustainable while at the same time open to new ideas that enable income and lifestyle opportunities for future generations. Cameron is already indicating strong interest in maintaining the father to son tradition.
JOHN & AINSLEY WEBB: THIRD GENERATION
Married in 1974, John and Ainsley Webb took over the orchard in 1974, and no doubt would still be involved through their partnership with son Simon and his wife Trudi had illness not taken John's life at 65 in 2012.
John and Ainsley are the Webb generation with the longest association with the orchard. In fact, Ainsley still is. Responsible for much development and innovation, John and Ainsley showed great foresight, and nerve, too, investing in making Webb's Fruit the first orchard in Central Otago to totally use water from overhead sprinklers to protect crops from frost damage; a concept John's father Jack had been experimenting with since the 1950s.
A short explanation of how this works is as water freezes around young buds it releases latent heat keeping the temperature of the bud at 0oC. Most plants only suffer damage when their temperature drops below 0oC.
John was a very active industry man, serving on many boards and committees. He was chairman of the Upper Clutha Fruitgrowers Association, chairman of the Otago Regional Fruitgrowers, director of the NZ Fruitgrowers Charitable Trust and director of Pipfruit NZ Inc.
JACK & ANNE WEBB AND HARRY & JOYCE WEBB: SECOND GENERATION
Although the Webb brothers Jack and Harry worked on the orchard from the 1920s it wasn't until the death of their mother Florence in 1958 that they took over ownership. Over their many years on the orchard the brothers achieved much including pumping water up to the property from old gold dredging ponds. This reduced the effects of drought which destroyed the crop in 1954.
While Harry's real interest lay in the business and political aspects of fruitgrowing, brother Jack was hands on with the day to day running of the orchard and like his son John, community minded. When Harry retired into Cromwell he left Jack and John to run the orchard.
JOHN ROBERT (JR) & FLORENCE WEBB: FIRST GENERATION
When for health reasons JR in 1914 moved with wife Florence from a very comfortable life in Invercargill, to the 32 ha of Central Otago that is now Webb's Fruit. There were around 4 ha of fruit trees, many fruiting to this day, with the rest undeveloped land grazed by some 150 sheep. From a house with running water and an inside toilet, Florence had to contend with a very basic cottage and outdoors long drop. That same farm house is today the bones of the home of the fourth generation Simon and Trudi Webb.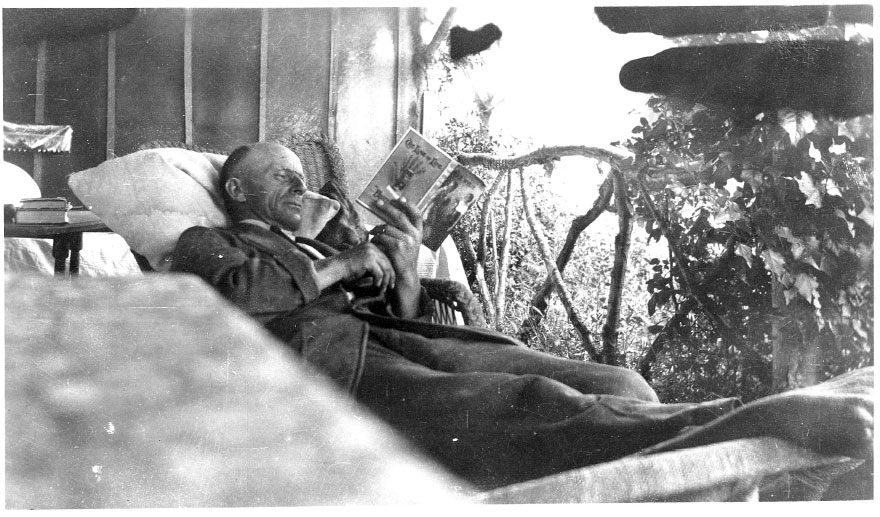 In a region of New Zealand already recognized as ideal for summerfruit and pipfruit, JR and Florence set about developing and planting much of their land. They were also fortunate in having water races built by gold miners bringing water to the property. Today the orchard's water is supplied by the 12km Westmoreland water race dating back to the 1860s and a relocated pump at Lake Dunstan.
JR exemplified the innovative gene that runs through subsequent Webb generations being one of the first orchardists to use oil fired frost pots to fight spring frosts. Besides direct heat generated, frost pots created a smoke layer that held in the warmth. All of which is now environmentally frowned upon.
In 1928 ill health took JR's life at the age of just 55 leaving Florence and her two sons Jack (then 20) and Harry (then 26) to run the orchard. Something they did very successfully, bringing it through New Zealand's great depression of the 1930s. Very much involved with the community, Granny Webb, as she became known as, received an MBE in 1953 aged 79. Granny Webb died in 1958 aged 84, outliving husband JR by 30 years.